Laser Therapy in Willmar MN
Introducing Our Latest Addition to Helping You Overcome Pain!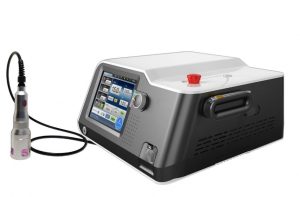 Class IV High Power Laser Therapy
New Treatment Options With High Power Laser Therapy (HPLT)- Medical lasers are creating a new non-invasive option for pain management. Patients can experience relief with a series of treatments that use emissions of light to stimulate cell healing and rejuvenation. Laser therapy at Linden Chiropractic Clinic is a safe, pain free treatment that only takes a few minutes per visit.
Conditions such as head, neck and back pain (stenosis, disc herniation and sciatica), arthritis, carpal tunnel syndrome, foot and heel pain, ligament and tendon injuries and muscle bruising, Surgery recovery, (just to name a few), all respond well to HPLT.
The mechanism of action for laser therapy comes from its ability at the cellular level to "bio-stimulate" tissue growth and repair. This results in accelerated wound healing as well as a dramatic decrease in pain, inflammation, and scar tissue formation. Unlike all other treatment modalities, laser therapy actually "heals" tissue as well as providing a powerful non-addictive form of pain management.
We are now using High Power Laser Therapy in conjunction with our Spinal Decompression Therapy to further enhance patient outcomes! Plus, it has been an effective form of treatment for many other conditions.
---
What Our Patients Have To Say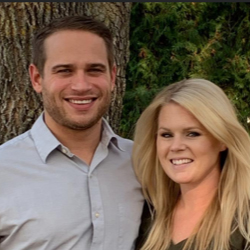 "Since I was 16, I've dealt with chronic back pain from years of sports and never addressed it. By the time I turned 26 a disc finally gave out making it impossible to carry my 1yr old daughter, it was time to do something. I visited other chiropractors in the area, but the pain wouldn't go away. My medical doctor prescribed injections and physical therapy which provided minimal if any relief. Surgery looked to be the only option until I meet Doctor Linden. Day 1 he started decompression therapy paired with laser treatment. In a matter of weeks, I was feeling significantly better and in less than 6 months he had me back enjoying the activities I loved! Dr. Linden took a comprehensive approach to my health with expense in mind, never once did I feel pressured to come more often than Dr. Linden needed to see me. Since then, I have been making monthly visits the last 4 years knowing his chiropractic care will help me avoid such a life changing injury again. He and his team have helped me get my life back and keep it! I have recommended a number of friends and family members that have all achieved similar results. In my opinion Dr. Linden is the best in the area, the Willmar area is fortunate to have him!"
- Jaden
---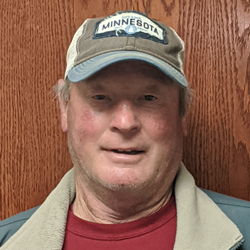 "I could hardly walk my back was so out of kilter.  The pain was in my back and would go down my leg.  I had tried chiropractic and physical therapy and it was not helping.  Fortunately, I saw an ad in the paper and knew one of the patients featured. "I've got nothing to lose" I thought, so I made an appointment with Dr. Linden.  He was able to help me using decompression therapy and laser treatments.   Soon after, I was back to my old self.  I am a farmer, and it was great to be climbing bins and doing everything I did before I started to hurt.  I have referred others to Dr. Linden, and they have gotten help too."
- David
OFFICE HOURS
---
Monday
8:00am - 6:00pm
---
Tuesday
By Appointment
---
Wednesday
8:00am - 6:00pm
---
Thursday
2:00pm - 6:00pm
---
Friday
8:00am - 12:00pm
---
Saturday
Closed
---
Sunday
Closed
---
Weight Loss by Appointment
Tuesday & Thursday