Chiropractic Testimonials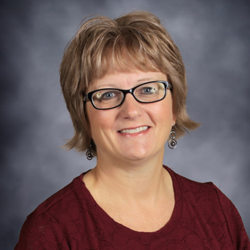 "I have suffered from lower back pain for several years.  I have had MRIs, seen several chiropractors, and visited specialists.  After my last MRI, I was told my discs were degenerated and I was not a candidate for any type of injection therapies nor for surgery.  I essentially had to learn to live with the pain.  A friend of my dad had success with the decompression therapy offered by Dr. Linden. I was given one of their testimonial forms and told to give it a try.  I was very apprehensive but did the decompression therapy and it was the best thing I could have done!  My routine visits with Dr. Linden are comprehensive to not only my lower back but my spinal system as a whole. Although my pain is not entirely gone, it has been so greatly reduced that I can go back to enjoying many of the activities I used to love to do!"
- Shelly
---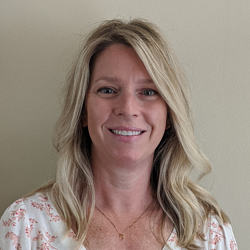 "When I came to Dr. Linden, I was in severe lower back pain and quite honestly hopeless.  His approach was like no other I had experienced.  Dr. Linden's education on disc injury was apparent.  When I began the decompression, I felt a big change in my spine after just a few appointments.  I am so happy to say that I am surgery free and pain free.  I continue to see Dr. Linden for my regular maintenance adjustments.
I am so thankful for Dr. Lindens knowledge and am happy to recommend him to anyone living in back pain and who may be feeling hopeless."
- Sadie
---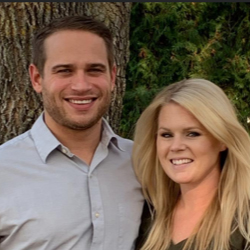 "Since I was 16, I've dealt with chronic back pain from years of sports and never addressed it. By the time I turned 26 a disc finally gave out making it impossible to carry my 1yr old daughter, it was time to do something. I visited other chiropractors in the area, but the pain wouldn't go away. My medical doctor prescribed injections and physical therapy which provided minimal if any relief. Surgery looked to be the only option until I meet Doctor Linden. Day 1 he started decompression therapy paired with laser treatment. In a matter of weeks, I was feeling significantly better and in less than 6 months he had me back enjoying the activities I loved! Dr. Linden took a comprehensive approach to my health with expense in mind, never once did I feel pressured to come more often than Dr. Linden needed to see me. Since then, I have been making monthly visits the last 4 years knowing his chiropractic care will help me avoid such a life changing injury again. He and his team have helped me get my life back and keep it! I have recommended a number of friends and family members that have all achieved similar results. In my opinion Dr. Linden is the best in the area, the Willmar area is fortunate to have him!"
- Jaden
---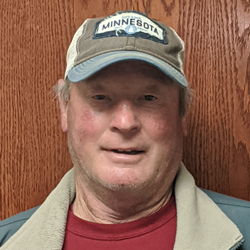 "I could hardly walk my back was so out of kilter.  The pain was in my back and would go down my leg.  I had tried chiropractic and physical therapy and it was not helping.  Fortunately, I saw an ad in the paper and knew one of the patients featured. "I've got nothing to lose" I thought, so I made an appointment with Dr. Linden.  He was able to help me using decompression therapy and laser treatments.   Soon after, I was back to my old self.  I am a farmer, and it was great to be climbing bins and doing everything I did before I started to hurt.  I have referred others to Dr. Linden, and they have gotten help too."
- David
---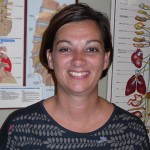 "After having surgery five years ago for a bulging disc that was pinching my sciatic nerve, I didn't think that it would ever happen again, especially in the same location. In September 2011, it did. I was experiencing the same unbearable pain. I had an MRI and they confirmed it. I had another bulging disc. I had asked the doctor what other option did I have, not wanting to have surgery again. After 3 cortisone shorts, it still wasn't better. I searched the internet and found Linden Chiropractic Clinic and they had something called a Spinal Decompression table. In April 2012, I sat down with Dr. Linden and he suggested a treatment program. The treatment was painless and I am very pleased with the results, and I am currently on their maintenance program!"
- Rhonda G.
---
"I felt pinching and aching in my back and my legs were tired and sometimes felt numb. I would wake up in the night sometimes with sharp pains and would have to sleep in the recliner. My brother first gave me a flyer he found about Dr. Linden, and my wife and mother-in-law finally talked me into coming in. (to see Dr. Linden), and I'm so glad I did. I feel so much better. I can walk better and work without pain. I can get in and out of machinery easier. I am told that I am much easier to get along with now. I am super glad I found Dr. Linden. He changed me life"
- Kirk L.
---
"I had a lot of pain in my neck and shoulder area. It was so bad that I had to turn my entire body to look over my shoulder when backing up my car. For many years I also had burning pain shoot down from my shoulders & arms and a tingling sensation and numbness in my hands. I rarely slept through the night without waking several times because of the pain. I also found it difficult to complete simple tasks like brushing my teeth or hair. I would have to stop and switch hands because they would become so numb I couldn't keep my grip. A friend suggested I call Dr. Linden. I can honestly say that was the best thing I could have ever done! Now, with regular adjustments and doing my exercises at home, I feel like a totally different person. Not only can I turn my head without any pain or difficulty, I have virtually no pain or numbness in my shoulders, arms and hands. Best of all I am sleeping through the night PAIN FREE!!"
- Anonymous
---
"Pain in my lower back had become a regular part of my life." I had tried chiropractors before, but had always just been adjusted and sent on my way. I called Dr. Linden's office when I realized I could no longer even go to work and do my job. After visiting with Dr. Linden and getting a description of what was going on in my lower back, I decided it was time to commit to the treatment schedule he suggested. As we moved through the treatments, the exercises and stretches that were prescribed to me by Dr. Linden, within a week of my first treatment I was back to work. Within a couple of weeks, the inflammation in my spine finally began to subside and with it went the pain. At last I realized how much pain I had been in, now that I was feeling better than I had in a couple of years! What a difference! In hindsight, I should have gotten in to see Dr. Linden long ago. I was not even thirty years old but I looked and felt like I had lived a lifetime of abuse on my body. The exercises and stretches make an immense difference in making my core stronger and healthier and I would encourage anyone to get with the program and get over the pain! There's no sense living crippled when the means is out there to live pain free. Dr. Linden, Cindy, and Jamie have committed as much to me as I to them, and they want me to get better. Their friendly support is great, as is their training. I got just what I was looking for: a chiropractor who genuinely wants to not need to see me anymore!"
- Anonymous
OFFICE HOURS
---
Monday
8:00am - 6:00pm
---
Tuesday
By Appointment
---
Wednesday
8:00am - 6:00pm
---
Thursday
2:00pm - 6:00pm
---
Friday
8:00am - 12:00pm
---
Saturday
Closed
---
Sunday
Closed
---
Weight Loss by Appointment
Tuesday & Thursday